Eduservices is developing multi-schools platforms and is positioning itself as an education entrepreneur.
A 2400m2 campus in Bordeaux receives 1200 students from 7 of the group's schools to meet students' needs for course choice and poursuit of studies.
AN EXCEPTIONAL ENVIRONMENT FOR OUR STUDENTS
Located in the heart of the Bastide district on the right bank, the new Bordeaux campus offers a breathtaking view over the Garonne River and the magnificent Bordeaux skyline, as well as the city's historic monuments. The right bank is now experiencing a modern development focused on student life and education. Bordeaux is also one of the top 10 cities preferred by students.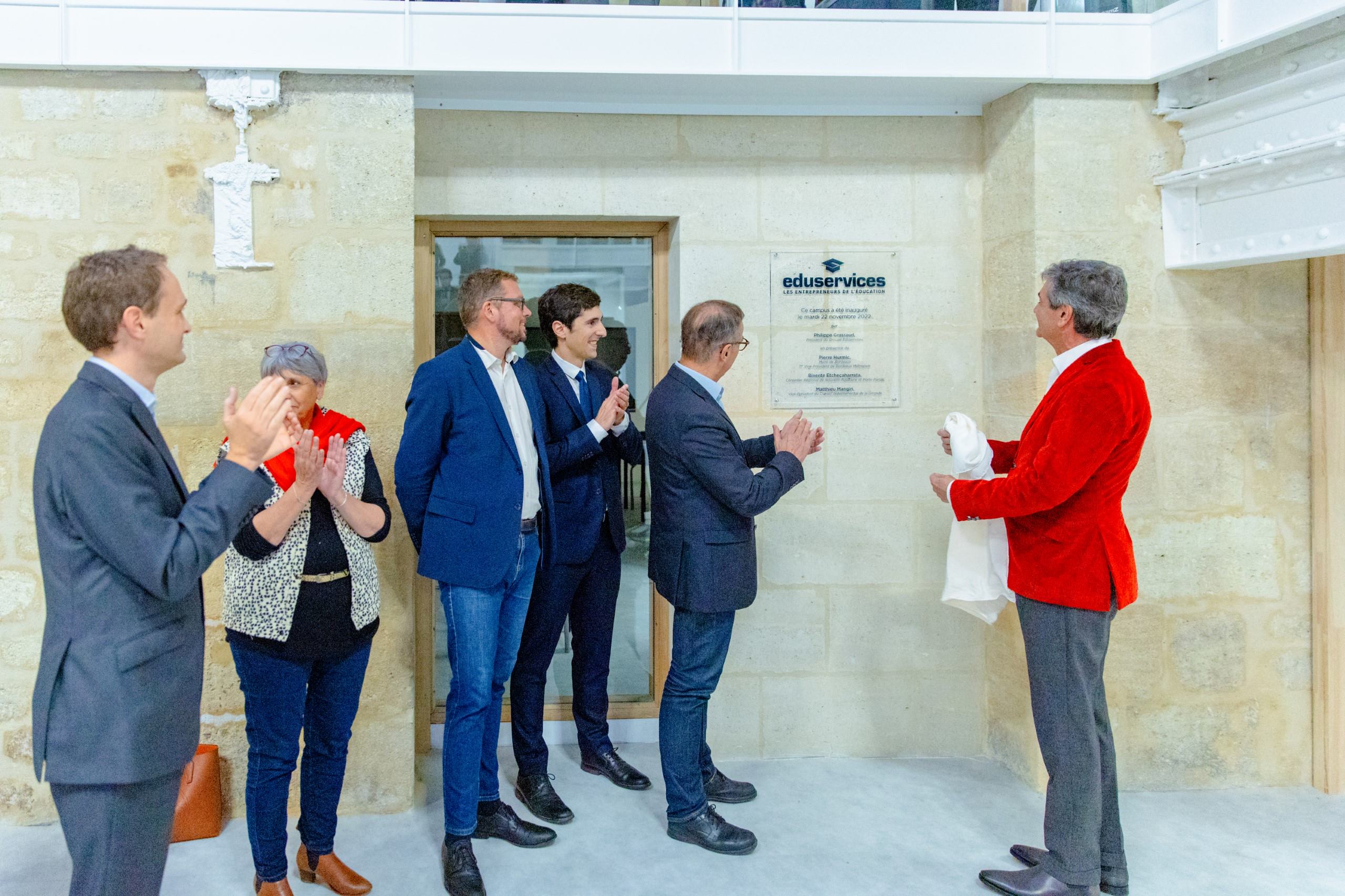 AN ECO-THINKED CAMPUS
Our Bordeaux campus is equipped with a low-energy consumption "earth-to-air heat exchanger" heating system. Electricity is produced by solar panels. The campus also has a Vivaroof, a green roof made from recycled oyster shells from the Arcachon basin.
Past this eco-designed establishment, Eduservices makes its students aware of the importance of daily actions by encouraging soft means of transport: a boat stop at 150m from the campus, itself served by public transport, a bicycle station a few steps from the entrance...
Within the campus itself, a project group brings together teachers and students to set up other eco-responsible systems.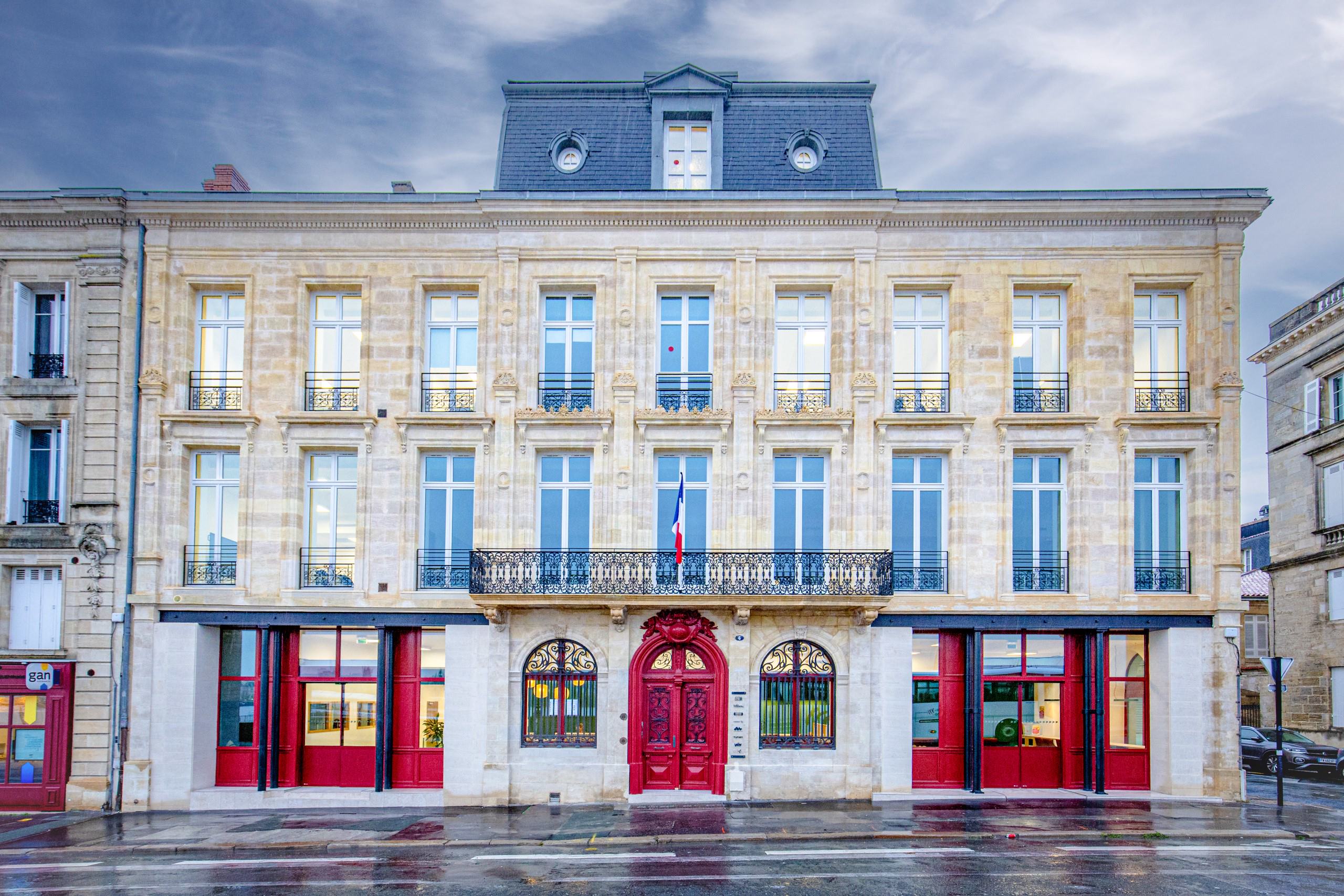 A MULTI-TRAININGS CAMPUS
In a logic of mutualisation, Eduservices associates several of its schools on its Bordeaux campus and highlights the specific field of expertise of each of them:
École Internationale Tunon: a school for professions in the field of hospitality and customer relations, it trains students in various fields of activity: airlines, events, tourism, hotel trade and luxury
ISCOM: communication and marketing school that gives its students the keys to understand the world and develops their sense of commitment, their critical thinking and their creativity
MBway: business and management school that prepares students for careers in communication, digital, marketing, management, business & international business, human resources, finance, logistics and project management
MyDigitalSchool: a school for digital professions, specialised in IT and digital training to meet the needs of all new web professions
Pigier : Business School of block release training, which trains for business, human resources, administration and management careers 
Studio M: specialised in artistic and digital professions, which trains graphic artists, designers, film-makers, sound engineers and game artists
WIN Sport School: a sports management school that trains sports enthusiasts and high-level athletes in management, marketing, sports events, sponsorship and business development