DEVELOPING A VIDEO GAME IN A WEEK AT THE MYDIGITALSCHOOL GAME JAM EVENT
With a market of 5.6 billion euros, video games are a real pillar of the digital world and are becoming a major part of the entertainment industry. With this professional orientation in mind, MyDigitalSchool, the Eduservices school for digital professions, organises the annual Game Jam event intended for students in their second year of Bachelor's degree, from its 18 campuses in France.
5 AWARDS TO BE WON
The multi-skilled teams composed of 7 students are introduced to the professional world of independent video game creation, in order to mobilise and reinforce the skills acquired during their training within a multi-disciplinary team project.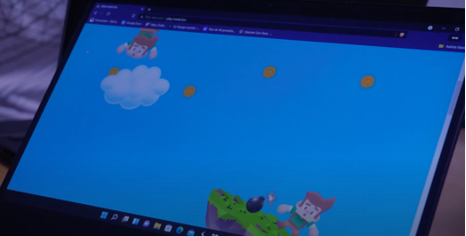 "We support and value this type of exercise with our students because it's extremely unifying and educational. It's perfectly in line with our agile project-based teaching method, immersing them in the company while giving them free rein to their creativity," comments Estelle Jollivet, the school's national director of studies.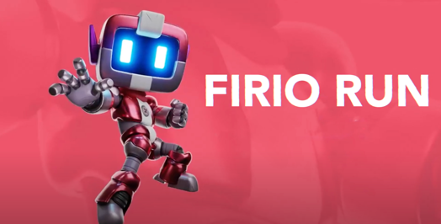 The constraints focus on a theme defined at the beginning of the Game Jam, (game genre, imposed mechanics, resources to be used...). This year, "Evolution" was chosen as the theme to animate the students, with 5 awards to be won: Best Game Design / Concept, Best Technical Execution, Best Artistic Direction, Best Pitch Deck. 
THE GAME JAM, IN 4 GAMIFIED EDUCATIONAL OBJECTIVES:
To stimulate the taste for challenge represented by this jam, while uniting schools in the MyDigitalSchool network around a common experience.
To learn specific video game terms, to appropriate the imposed theme as well as the collaborative work tools.
To pitch efficiently and in a few words their game concept to the coaches, but also to video game professionals during their presentation to the jury.
Be able to evaluate the feasibility of the ideas and concepts mentioned during the team brainstorming phases, as well as their implementation.
NANTES, GReat TALENTS 2022
Innovative and original, the Komorebi game from the Nantes campus was the best student creation of the Game Jam 2022. Winner of the Best Game and Best Artistic Direction awards, students from the Nantes campus approached the theme of duality through a smart use of black and white light.